New Wall Mounted Product: KNOCK UVC LED Sterilizer SKW-100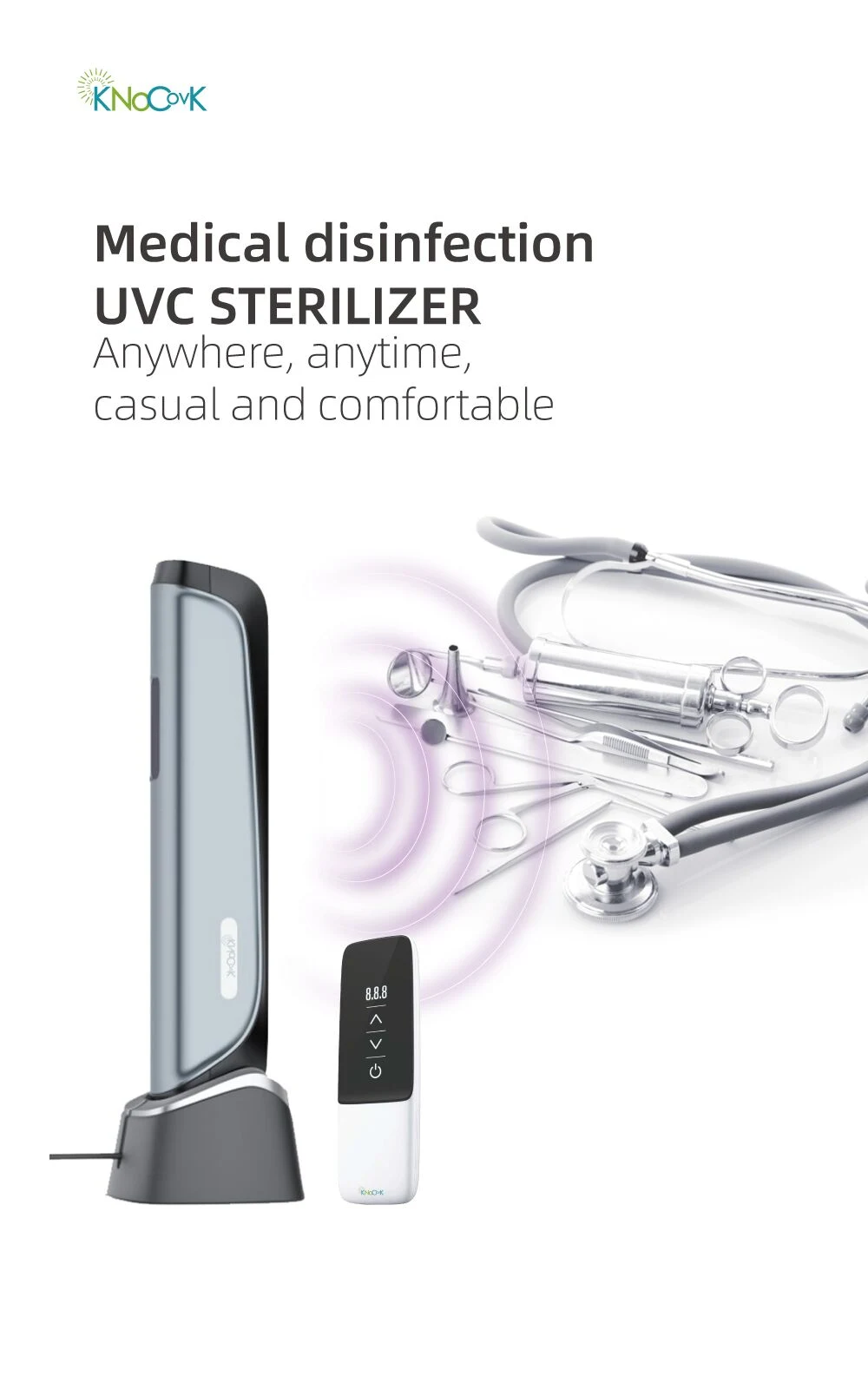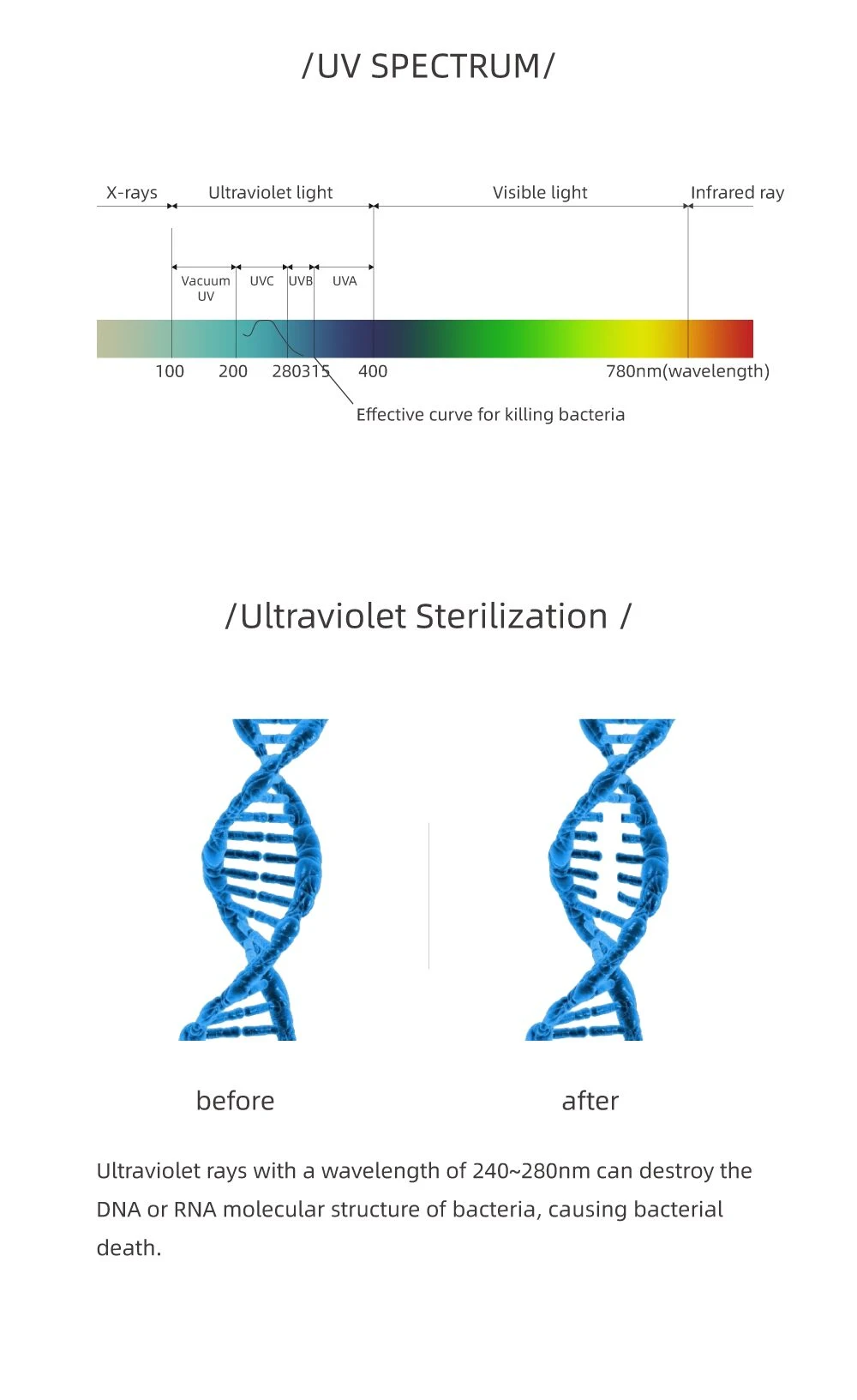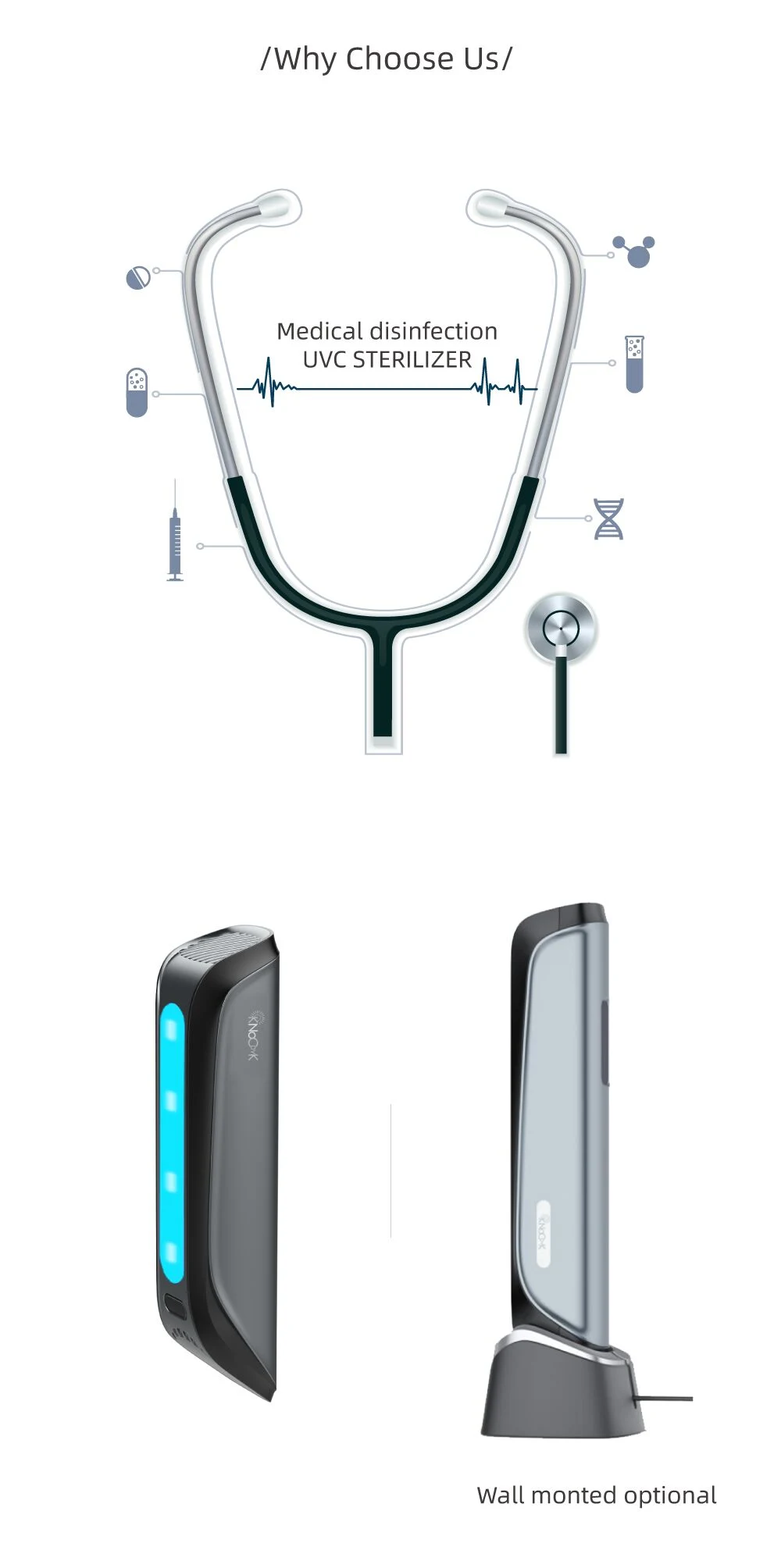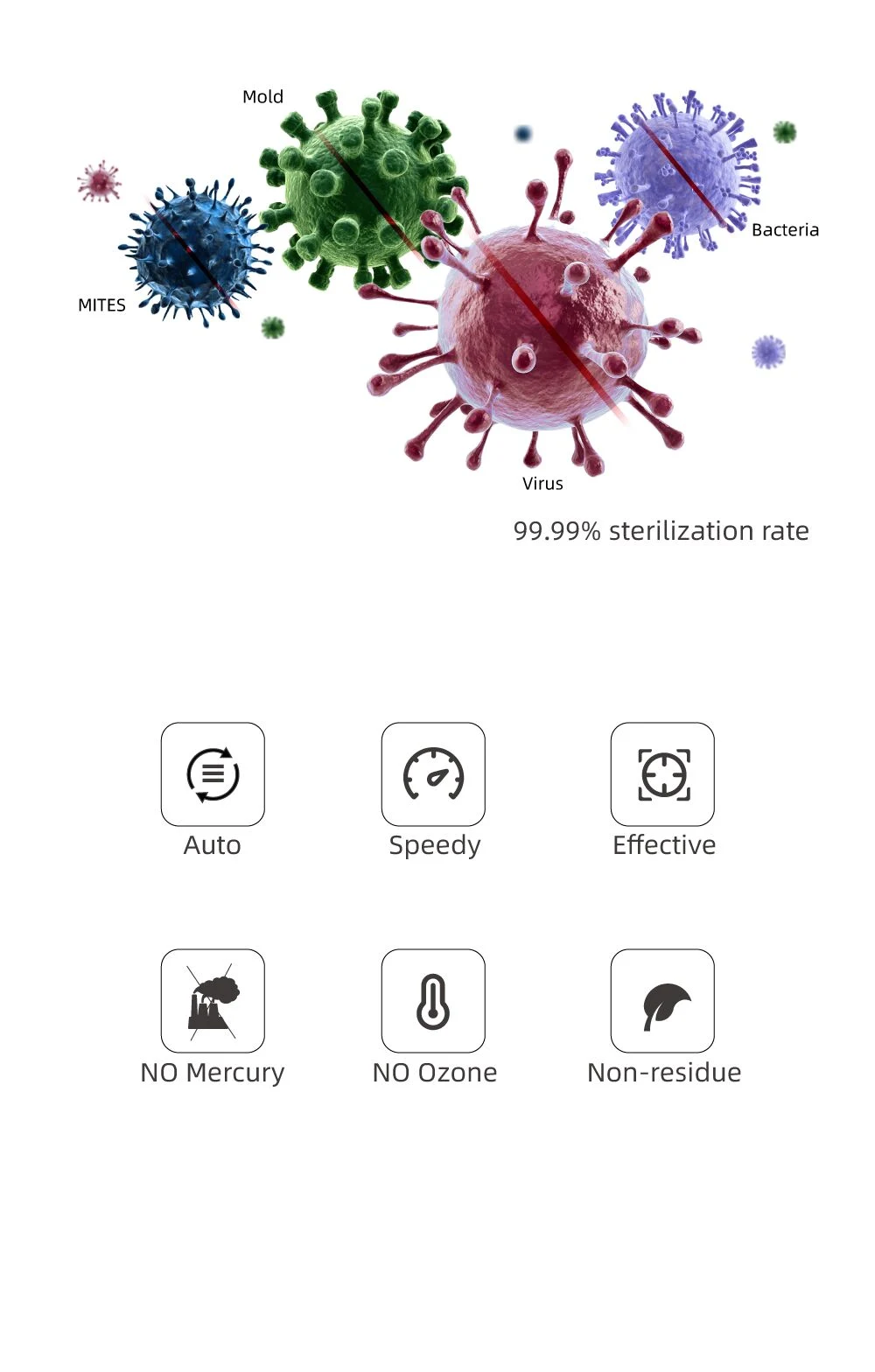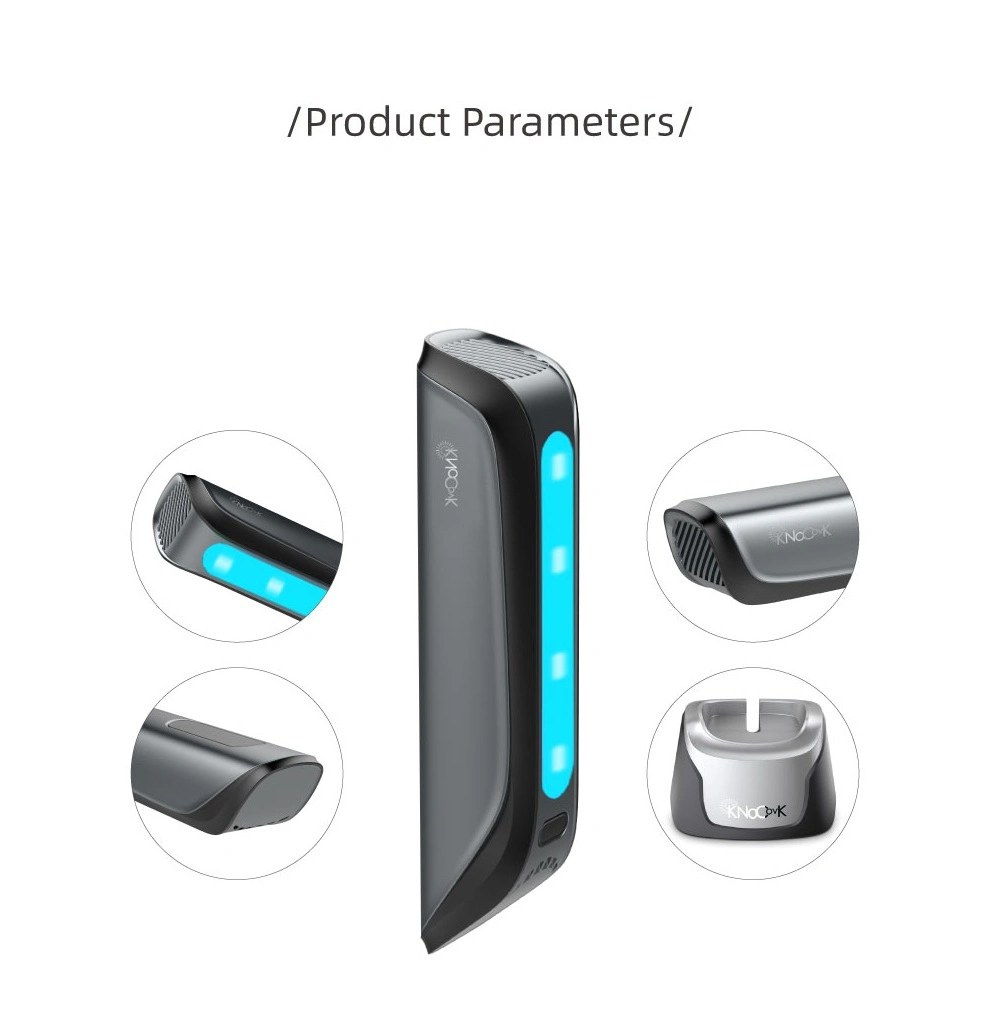 Product Description
Product No.

SKW-100

Effective range of anti-virus

within 2000mm diameter

Effective range of instant anti-virus

within 500mm diameter

UVC wavelength range

<

278nm

Light-emitting window

188*25mm

Optical power

200~450mW/cm2

Optical design

High-tech unique optical design adopted

Product power

16W / 32W / 48W / 96W

Operation mode

visual operation, mode selection, child protection lock

Battery type

36V power selectable (external power adapter)

Appearance dimensions

62*40*275mm (W*H*L)

Weight

620g
Why Choose US

EXPERIENCE
Jiangsu Knock Medical Technology Co., Ltd. was established in 2020. The company integrates all aspects of chip epitaxy, chip packaging, ultraviolet light sensor, IC design, light source system integration, etc. It is a high-tech company focused on the development of UVC chip technology and deep ultraviolet LED sterilization developing and manufacturing anti-virus application products.

PATENTED
Our first self-developed UVC LED chip came out in 2017. It uses a silicon substrate, a total of gold, and a vertical all-inorganic packaging structure. Its light conversion efficiency, performance and life are much higher than similar products on the market.
In addition to chip technology, the company has accumulated abundant technology in the field of UV chip driving, and has obtained more than 60 domestic and international patents.

EQUIPMENT
We started with the design and development of semiconductor chips, core R & D and production equipment covering UVC semiconductor epitaxy, etching, testing, classification, packaging, module packaging, etc.

TEAM
We have an excellent scientific research team, and have obtained strong technical support and cooperation from well-known medical experts, national "Thousand Talents Plan" experts, and the doctoral team of the Chinese Academy of Sciences.
Our R&D