Waterproof P6 Outdoor Advertising Led Display 1R1G1B , Led Video Display Board
Products Description:
1. Error detection and monitoring:it can monitor the inner temoerature,voltage,cooling fans etc and error detection automatically.
2. Energy saving:low electric current,high-brigh lamps,equipped with PFC swithing power supply,save 30% electricity.
3. Color correction:support dot-to-dot correction,guarantee the consistence of LED color and brightness,No chromatic aberration for new screens3..
4.. Good LEDs:use DIP346 LEDs,it has excellent performance in antistatic ability and UV protection;Waterproof grade IP65,all weather available.
5. Dual back-up:both power supply and system dual back-up are optional,reliable performance.
6. High refresh rate,high gray level:it can reach 16bit by using PWM driving IC,refresh rate is more than 1000HZ,the gray level is still high even under the condition of low brightness
7. Front maintain and easy operation
8.Long life time > 100,000 hours
9.Clear vivid image quality
10.Can adjust the brightness auotomatically
11. Multiform file formats, such as VGA, Video, AVI, MOV, MPG, DAT, VOB and so on are comprehensive
12. Good heat dissipation capability because of the unique design of vent fan.
LED DISPLAY, LED STADIUM SCREEN, LED OUTDOOR SCREEN, OUTDOOR BILLBOARD
Model
PH6
Pixel Pitch
6mm
Unit Size
1152mm x 768mm
LED Type
1R1G1B
Pixel / Unit
192x128
Unit Weight
80kg
Viewing Angle
H140° V140°
Application
Storage-40~60° C, Working-20~50° C
Protection Level
IP65
Power Consumption
500W/sqm Max
240W/sqm Ave.
Driving
1/8 scan
Frame Refresh
≥ 60Hz
Data Refresh Rate
1, 200~4, 000Hz
Processing
16bit
Max Brightness
5, 500-6, 500nits
Power Supply
AC90-240V, 50~60Hz
MTBF
≥ 1, 000 Hours
Life Span
≥ 50, 000 Hours
Pixel Failure
< 0.0003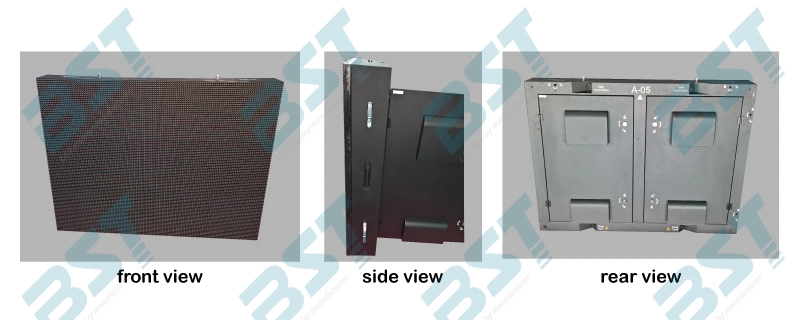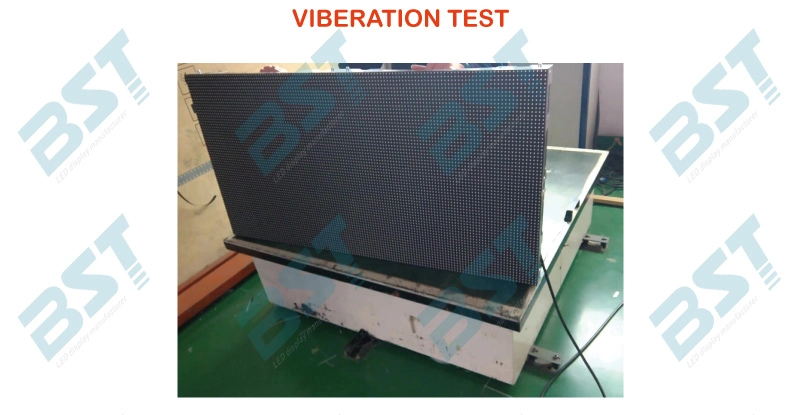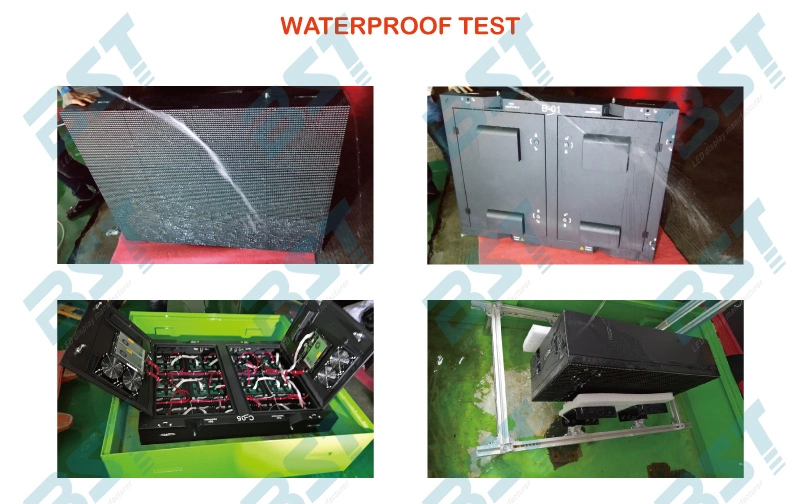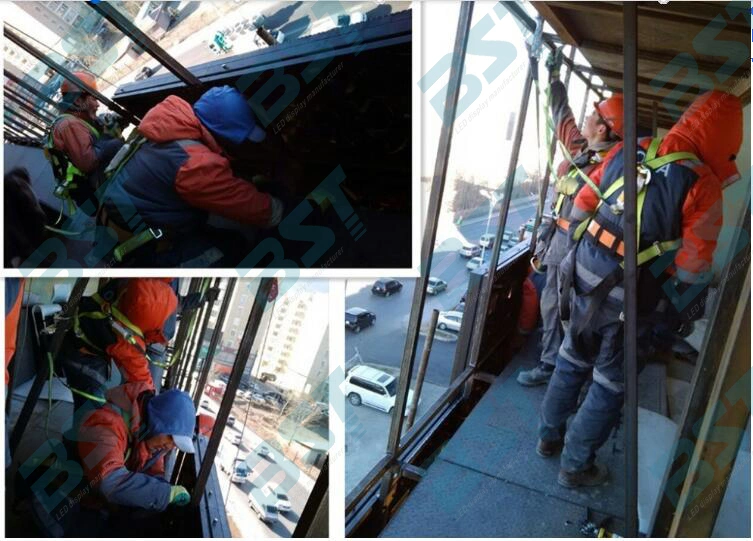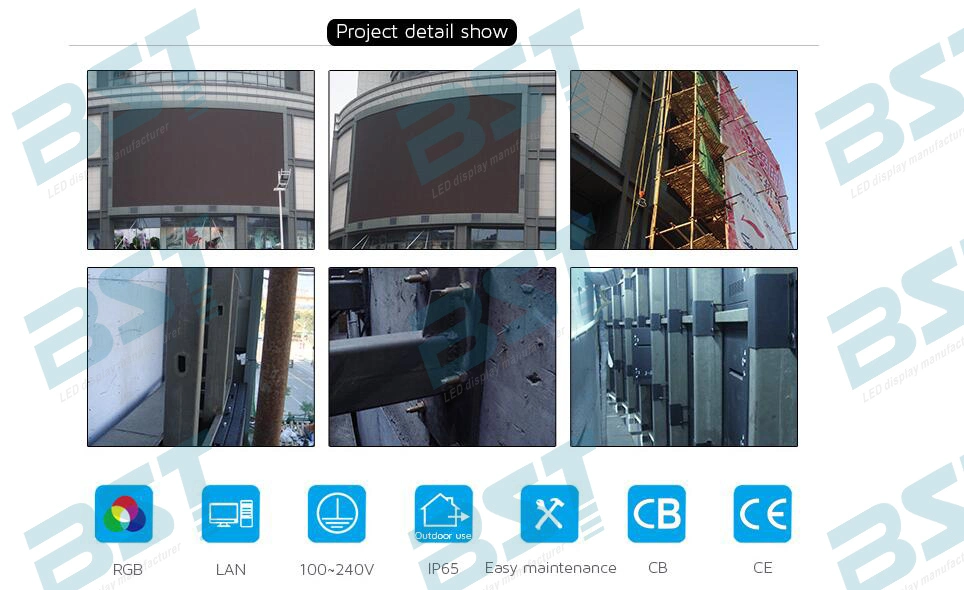 Our Services
Training

Free of charges;In our workshop, we provide all the training including process of operation, installation, maintenance, system set up, etc.

Warranty

1, 2years, .From beginning of installation finished the led display, During it , we will be responsible for all the quality problem.

2, After the completion of the project, we will conduct life maintenance of the system continuously and update the and software.

3, For the hardware equipment, we only collect expenses on components.

Guarantee

1, All the life time for Technology support , system update ,maintenance .

2, We guarantee that the equipment we provide are brand new, complete and unused before delivery .

Remark

1. We are manufacturer of LED display. We only provide the Screen, Cabinet and module,

but do not take charge for the installation in overseas; Technical support is available.

2. The above offer included the cabinet, power supply, power cord,and other basic components; etc.

3. The above offer do NOT included the delivery, insurance, installation and debugging cost;

4. Packing with Ply-wood box, or Carton ;

5.Problems during use.

some spare parts for you, once the screen get problems, please follow up below steps to solve it:

Step1: Take some pictures about the working status of the screen;

Step2: Replace the broken cabinet by the new cabinet;

Step3: Contact with us, and send the pictures to us, we will help you to analyze the problems.

Step4: If it is necessary, please post it to our company, we will maintain it for you as soon as possible, and then deliver it to you.
FAQ
Q1,How to arrange payment?
Our payment terms in usually is T/T payment,for sample and small order,Western union,Paypal or Moneygram also be acceptable
Q2,What is our warranty?
Our warranty from 5year to 1year basis on different type led screen,In usually every screen we will ready more extra led screen moduless as spare modules,if some modules happen fails,you can replace the fail modules by our spare modules,When all the spare modules use out,You can send back these modules to us for repair,and we will send to you after repair and testing&aging well
Q3,How to be our distributor?
To be our distributor,We can share our profit together with you in every year,Also we can send our engieer or sales to your compay to support your business,also for led screen after-service,We will together with you to the after-service in the whole led screen life time
Q4, How to maintence led screen?
In usually every year to maintence led screen one time,clear the led mask,checking the cables connection,if any led screen modules fail,you can replace it with our spare modules
Q5,How to select led type?
In usually,
For indoor stage will be select indoor die casting P1.6 P1.9 P2.5 P3 P4 P5 P6,P3.91 P4.81 P6.25 P8
For outdoor stage will be select P4.81 P5 P6.25 P6 P8 P10
For Indoor fixed installed led screen, can select P1.6 P1.9 P2.5 P3 P4 P5 P6 P7.62 P8 P10
For outdoor fixed installation,if it is not directly to sun,can select outdoor SMDP5 P6 P8 P10,DIP P10 P12
if directly to sun,can select outdoor SMD P8, DIP P10
For big size led screen can select DIP P10 P12 P16 or P20